FREE SHIPPING ON ALL ORDERS OVER $50. USE CODE FREESHIP50 AT CHECKOUT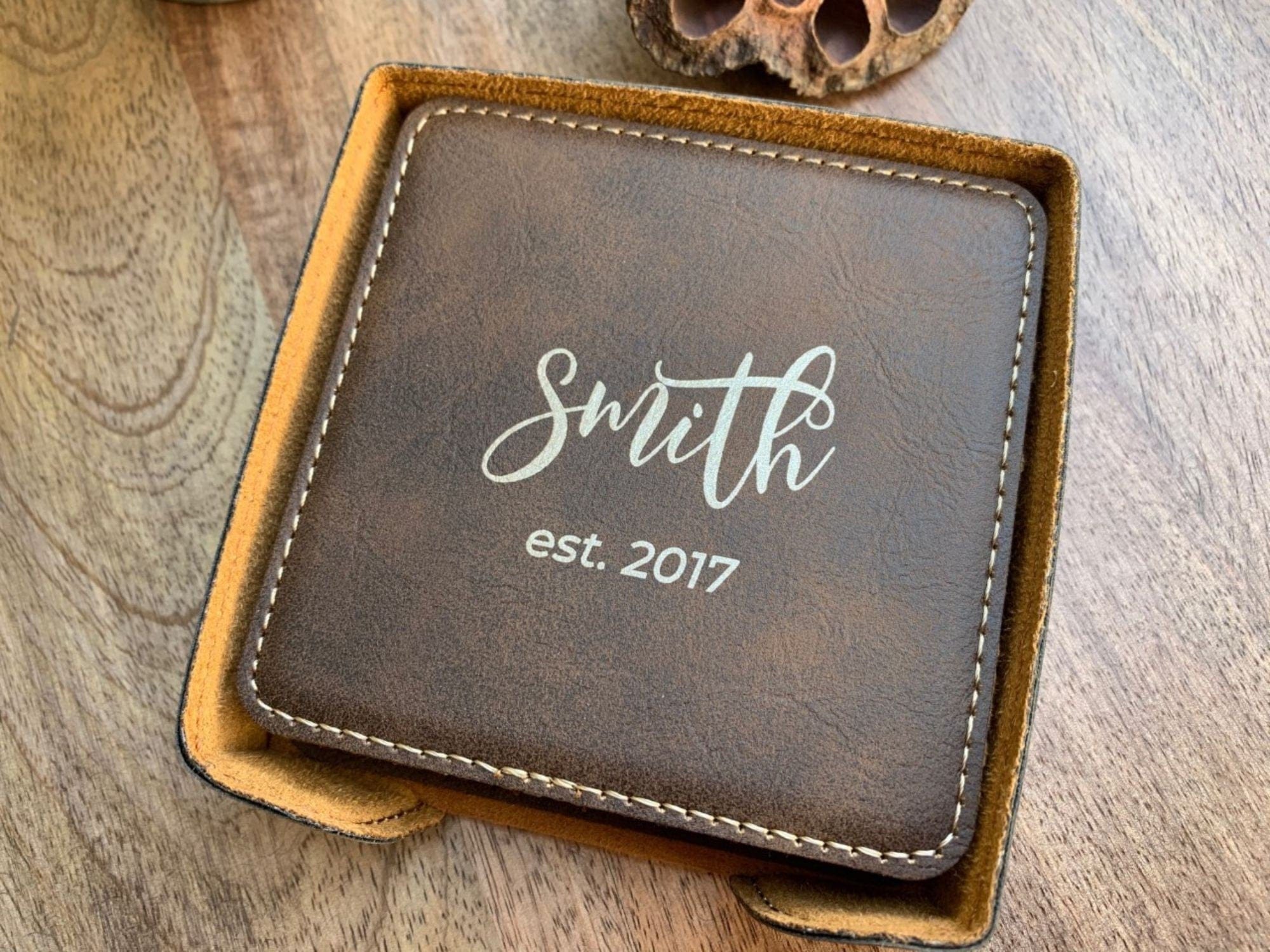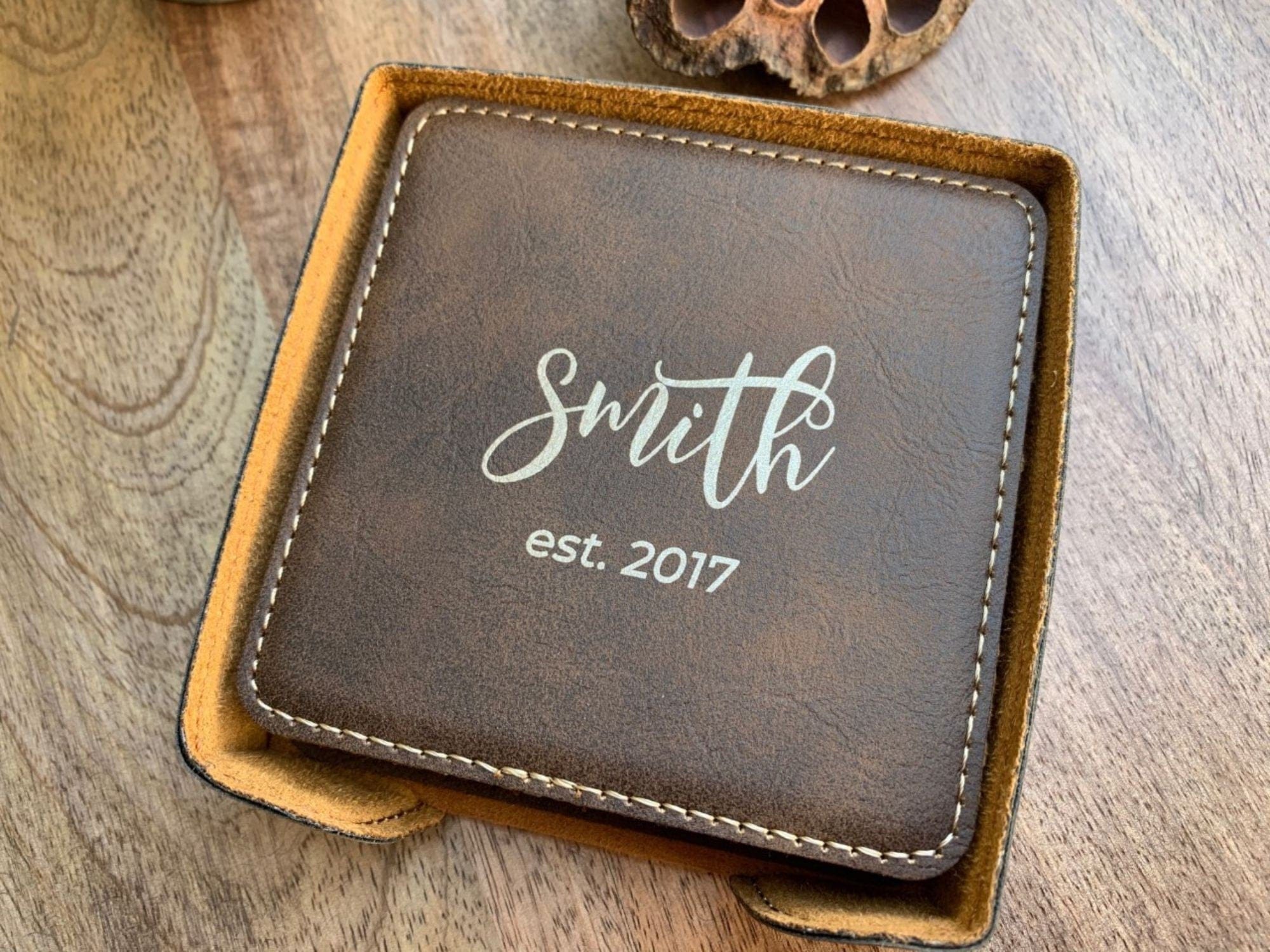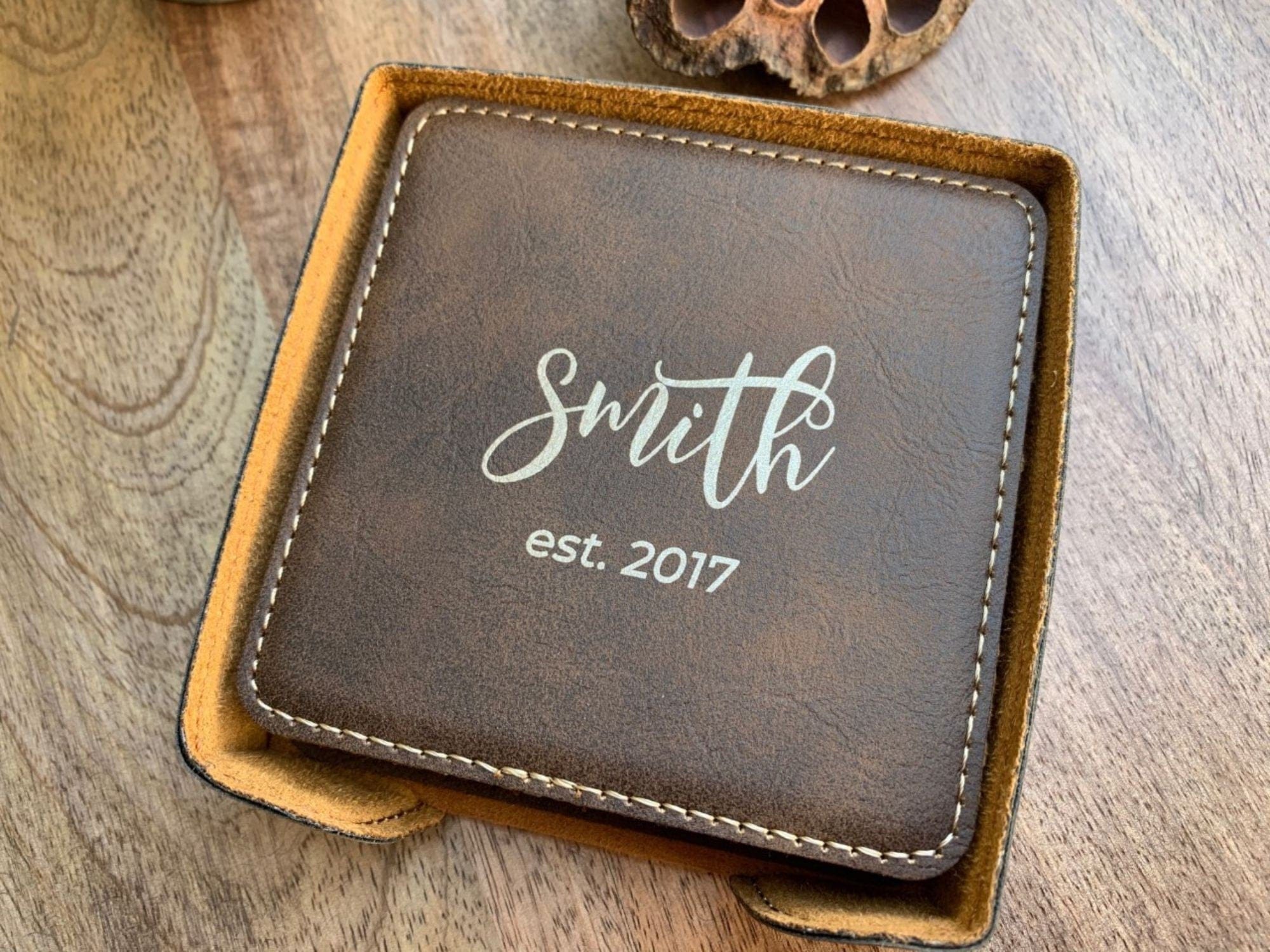 Engraved Leatherette Coasters | 3rd Anniversary Gift
This beautiful, engraved leatherette coaster set of 6 comes with coaster holder and is personalized with family name and est. year. 
Coaster info:
Engraved faux leather coaster set includes: 1 coaster set of 6 and coaster holder. 
Comes engraved in design shown in choice of 4 colors.
Each coaster measures approx. 4" x 4"
Easy to clean.