FREE SHIPPING ON ALL ORDERS OVER $50. USE CODE FREESHIP50 AT CHECKOUT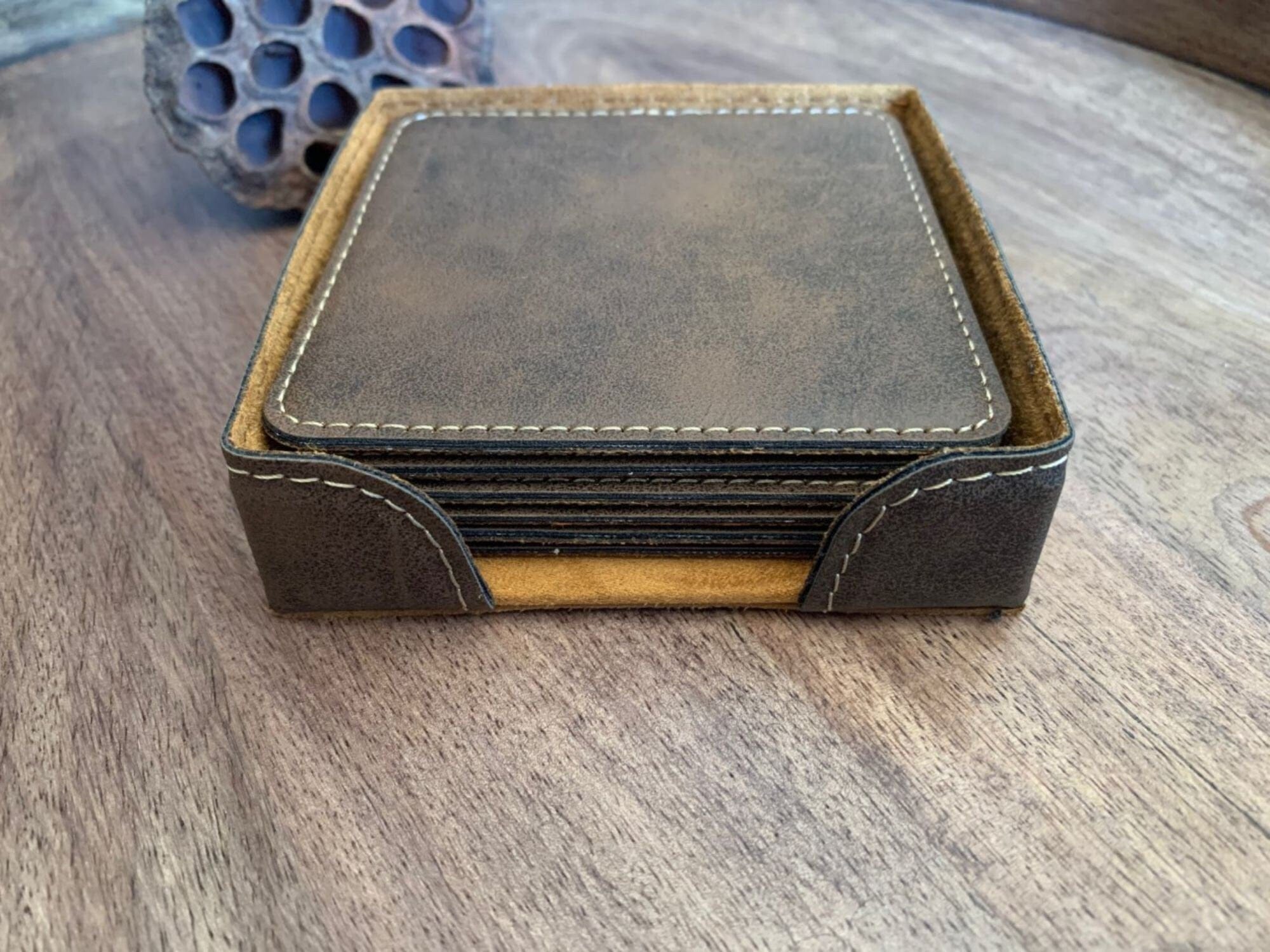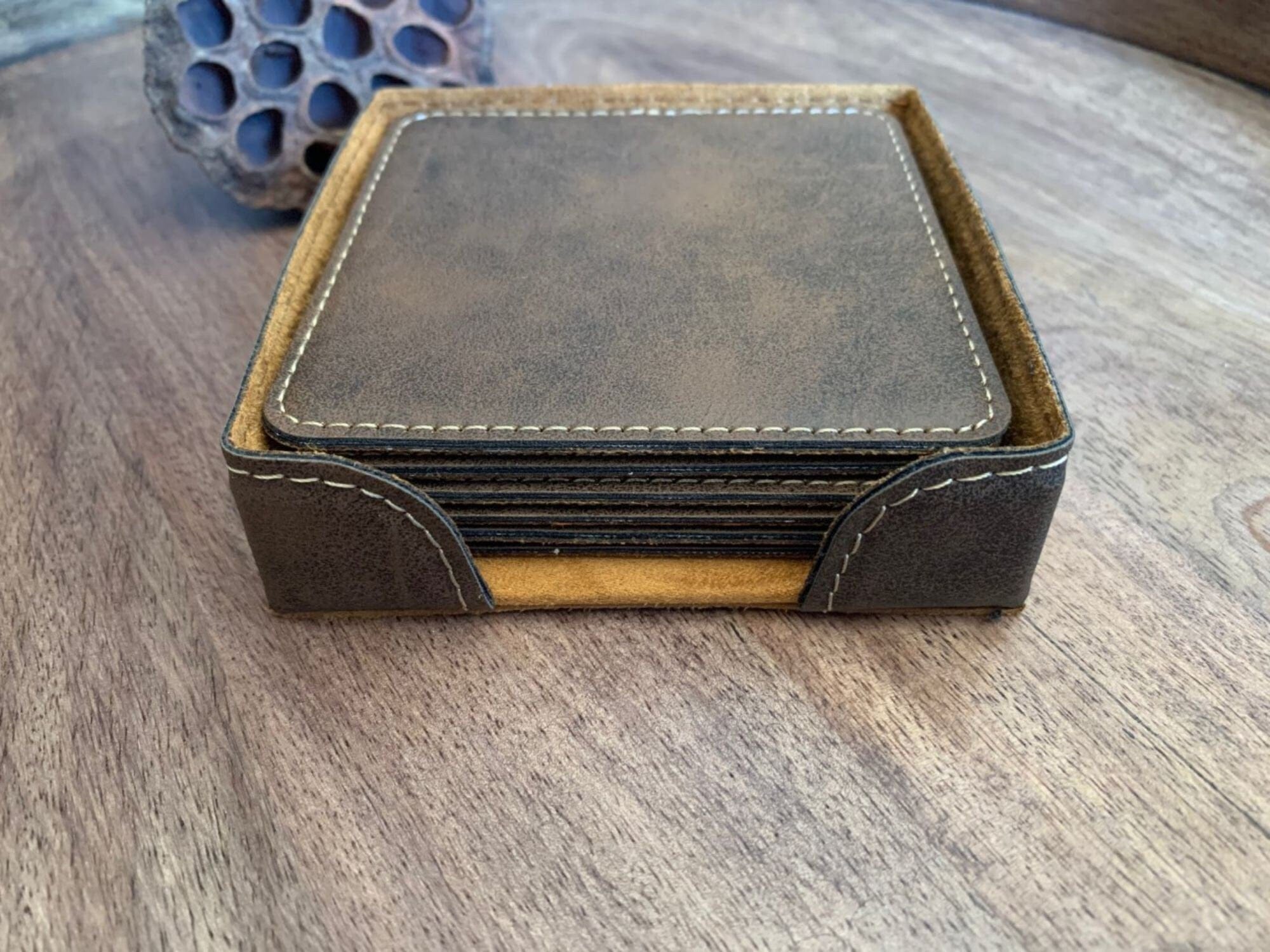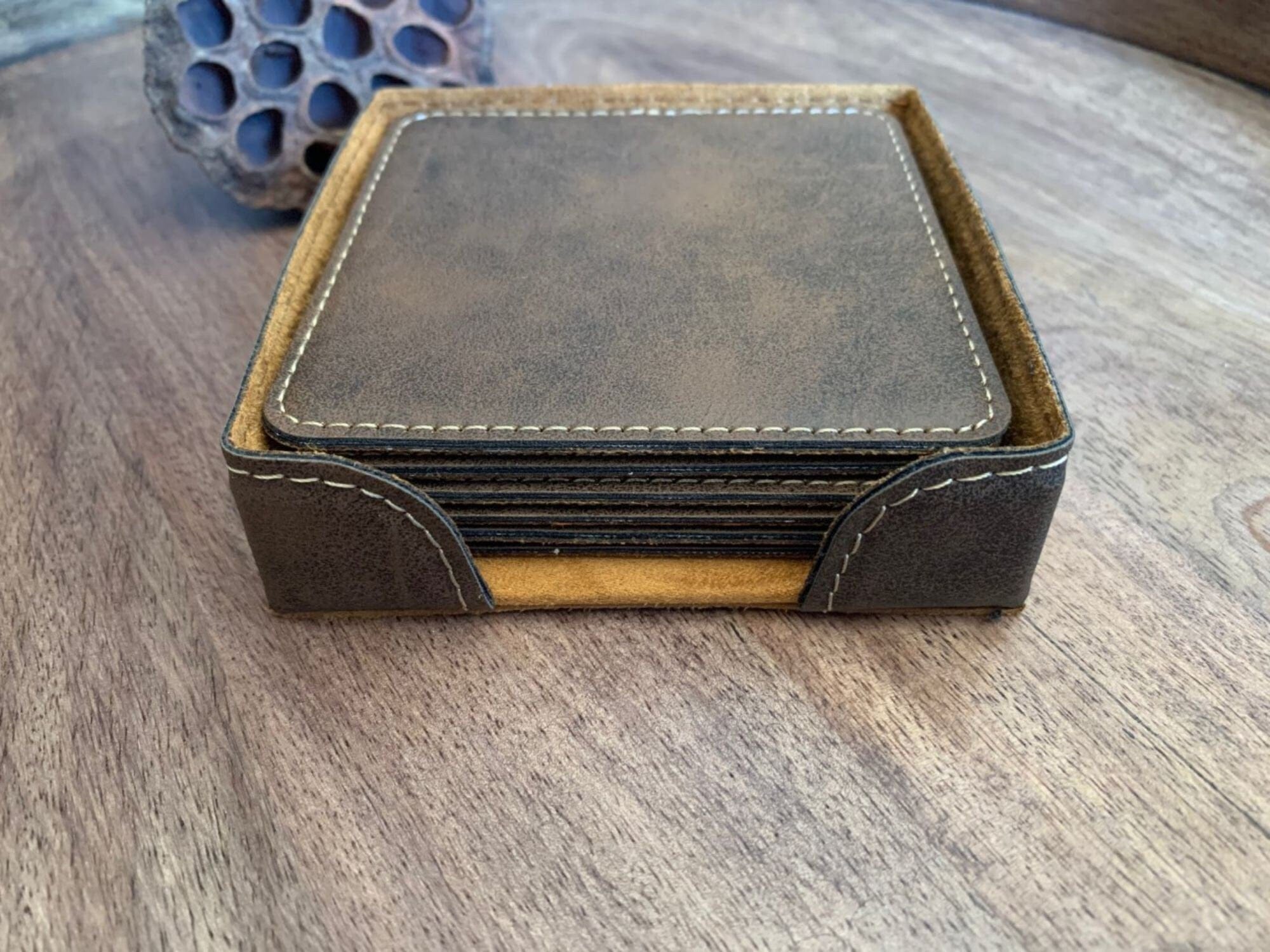 Engraved Leatherette Coaster Set With Mountains | Cabin Mountain Decor
This leatherette coaster set would make a wonderful addition to any home. Comes with mountains shown personalized with name in all capital letter font and est. year.
Coaster info:
Engraved faux leather coaster set includes: 1 Coaster set of 6 and coaster holder. 
Comes engraved in design shown in choice of 4 colors.
Each coaster measures approx. 4" x 4"
Easy to clean.