FREE SHIPPING ON ALL ORDERS OVER $50. USE CODE FREESHIP50 AT CHECKOUT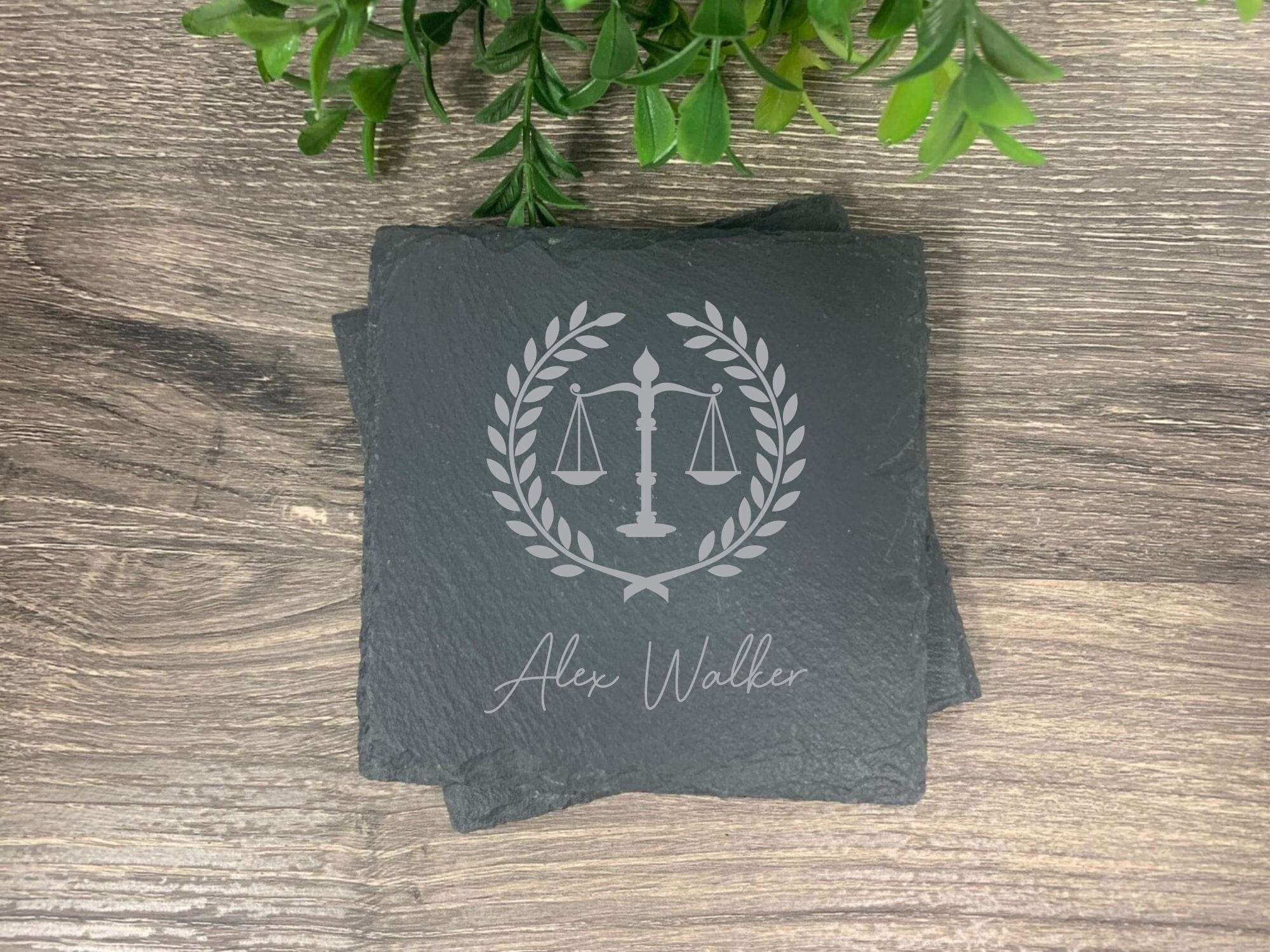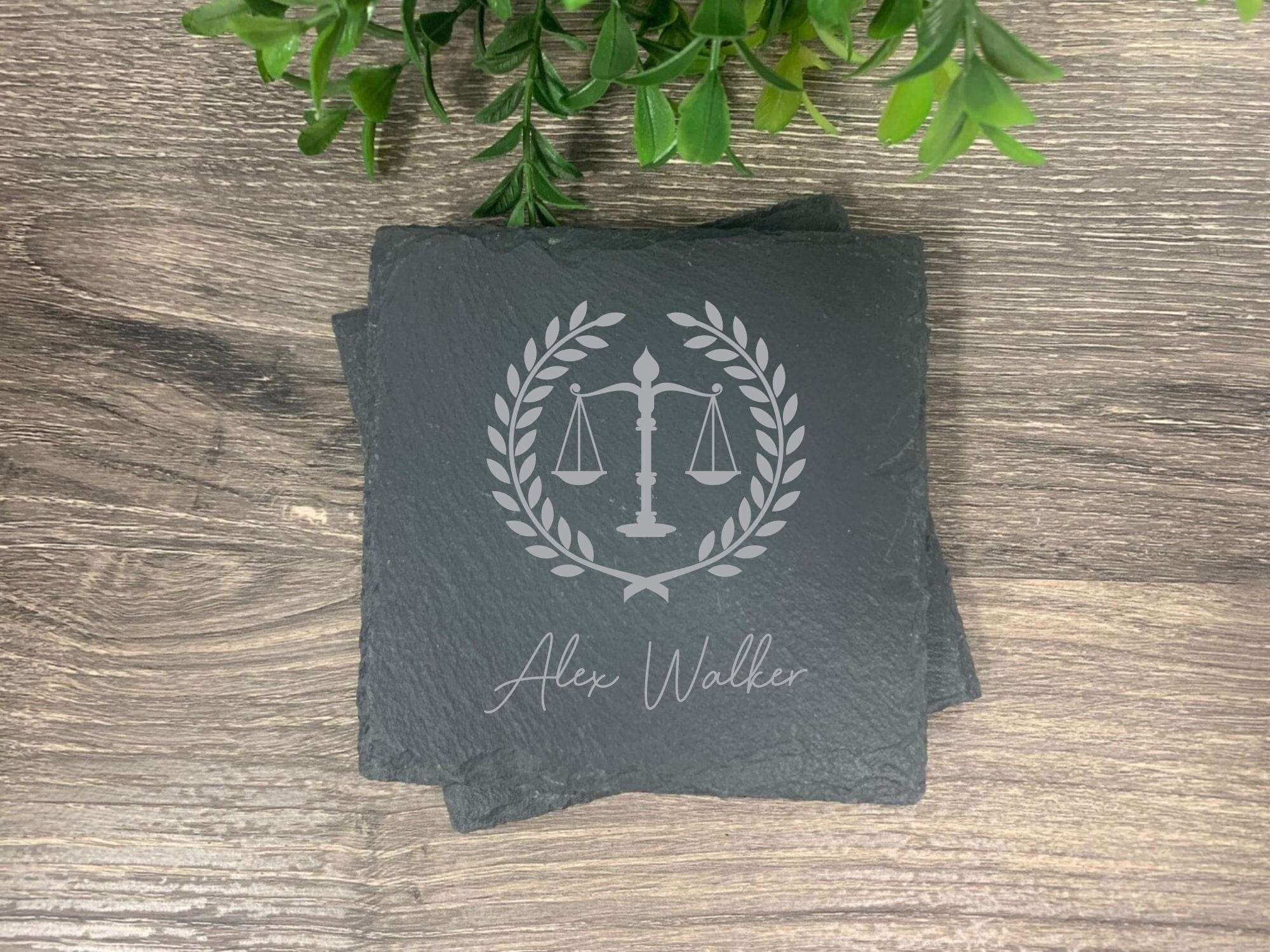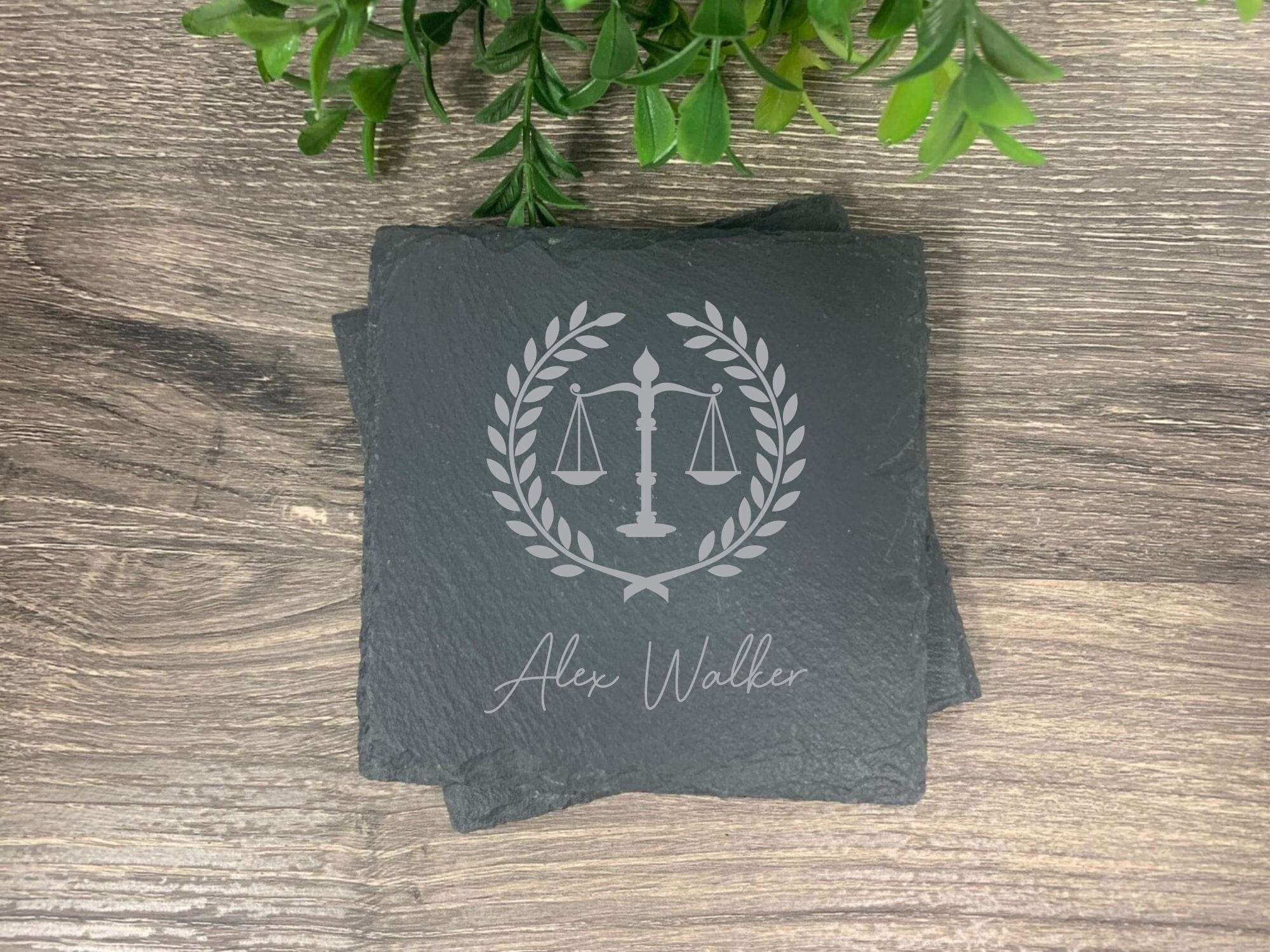 Personalized Lawyer Coasters | Set Of 2 or 4 Engraved
Personalized coasters make a great gift for any occasion! Very classy! These slate coasters come in a set of 2 or 4 with the design shown personalized with name in font shown. *See photos for font letters used.*
Coaster info:
Engraved slate coaster set includes: 2 or 4 coasters - all engraved with the same design.
Comes laser engraved in design/layout/fonts shown in photo.
Each coaster measures approx. 4" x 4"
Each coaster comes with 4 foam feet on the bottom to protect your surface. See Photos
Please note that as with all natural products, no two pieces of slate will be alike and there can be natural variations such as color, gold spots/flaking, mineral deposits, thickness, shape, size etc. Slate coasters are made from REAL stone and will have chipped edges etc. **These are all normal variations of slate and not considered a defect.** No two pieces will be the same.